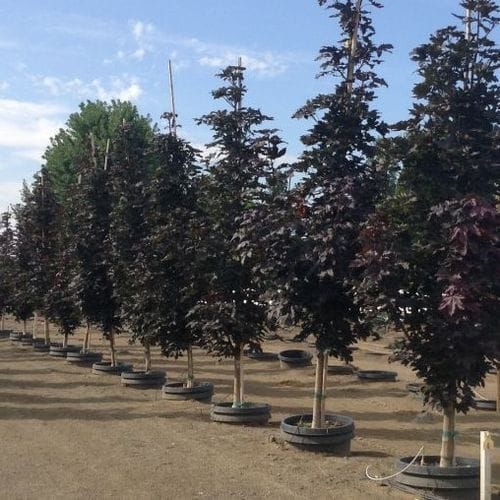 Crimson Sunset Maple
ACER TRUNCATUM X A.
'CRIMSON SUNSET'
Crimson Sunset Maple
Zone: 4 Height: 11m Spread: 9m
Foliage: Reddish bronze to maroon
Foliage is similar in colour to the Crimson
King Maple but this tree has superior heat
tolerance. It is a nice compact and uprght
tree for those who desire the purple foliage.