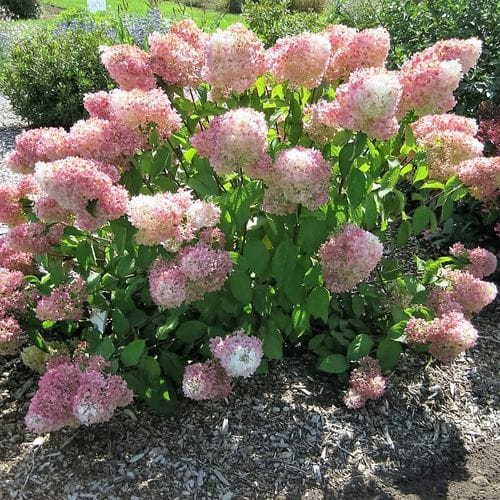 Vanilla Strawberry Hydrangea
PANICULATA TYPES:
Paniculata Hydrangeas.
Large cone shaped blooms. All varieties
take well to pruning at any time and many
can be pruned into a Standard, tree form.

HYDRANGEA PANICULATA
'RENHY'
Vanilla Strawberry Hydrangea
Zone: 4 Height: 1.75m Spread: 1.2m
Flower: White Foliage: Green
Sturdy red stems hold up the huge cone
shaped blooms. They start out white in
mid-summer and eventually transform
into a strawberry-red colour in the fall.